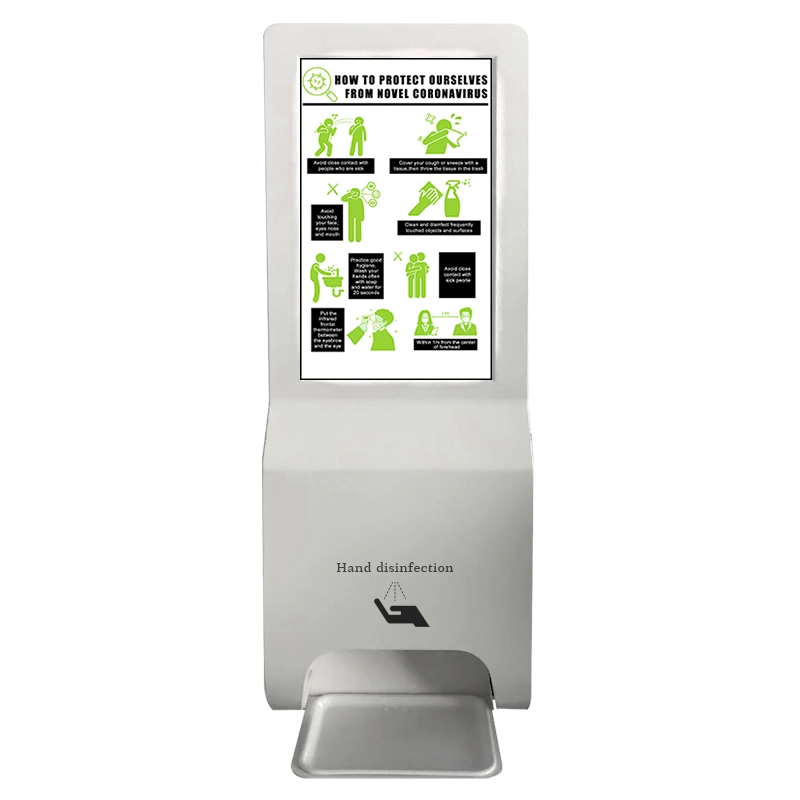 Disinfect advertising kiosk have long been widely used in the commercial display market. Toilet advertising machines are used in public toilets, which allows users to better spread advertising information at a convenient time, with a higher spread rate and higher arrival rate. Therefore, the toilet advertising machine has received much praise from many users in recent years.
However, with the development of commercial display technology, the bathroom advertising machine can only be different in form, mainly as a mirror advertising machine, an advertising machine for the washstand, etc., embedded, making the scene more beautiful, but it is not revolutionary. Changes to change user behavior.
The market is so big that technology determines the size of the market. If it is not possible to update the company's technical level in a timely manner, it is difficult to gain a foothold and develop in the Shangxian market. An epidemic in 2020 broke the commercial display market pattern of the entire China and even the world. There was a shortage of capital chains for upstream and downstream enterprises, and market demand plummeted. The commercial display market entered a cold winter period. How to break out at this critical moment is very important. Therefore, after many years of Yaxunda's ability to capture the market, soon, the bathroom advertising machine (hand washing liquid advertising machine) came into being.
Disinfect advertising kiosk is a product of the times, and is developed to meet the needs of the epidemic. Through the organic combination of hand sanitizer and advertising machine, the advertising information is better disseminated, and the advertising effect will increase by 30%.
Disinfect advertising kiosk:
Infrared sensor automatic hand sanitizer nozzle, infrared infrared sensor automatically sprays hand sanitizer or disinfection gel, which can be quickly disinfected within one second, which is convenient and fast.
Android 6.0 system, quad-core motherboard, can basically adapt to a large number of software on the market, the system fluency is undoubted.
With information publishing software, visual operation mode, fool-like operation, easy to get started.
Wall brackets and vertical brackets can meet the needs of multiple scenarios.
3000ml large capacity hand sanitizer tank avoids frequent addition of disinfectant and reduces maintenance costs.